7 Businesses You Can Use to Make Money from Home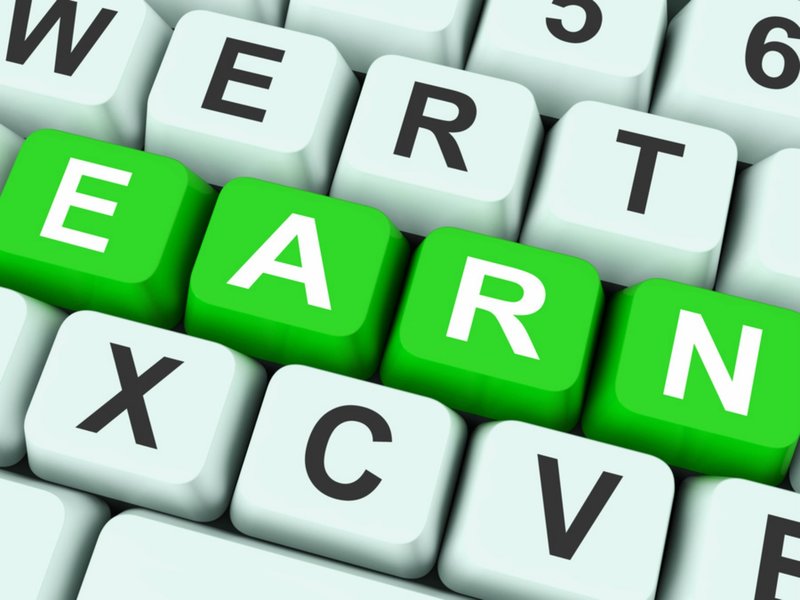 I know what a lot of people interested in the online business sector are already thinking and feeling.  Finding legitimate, online business opportunities that allow you to work from home is a heck of a lot easier said than done.
The entire sector is stuffed to the gills with crooks, frauds, scams, identity thieves, as well as websites that can infect your computer with some nasty viruses and malware.  You have to wade through a lot of malicious garbage before you can find anything of real substance and merit.
So, do they exist?  Are there legitimate ways to work from home?  As a matter of fact there are, but initially, we would advocate a "buckshot" as opposed to a "musket ball" approach to working online from home.  Rather than a single bullet for a job, you have a handful of birdshot. 
What does this mean?  Well it means that finding a single job that can pay you a full-time income might be incredibly difficult, and even though those types of jobs do exist, it often takes time to build up your experience, customer base, and reputation before your able to reach a full-time income.
Instead, embrace the idea of having an Online Employment Portfolio (OFP).  Leave the corporate mentality of "one job, one paycheck" behind.  It's increasingly becoming archaic and obsolete.  You've made the conscious decision to try to make a living on the internet now, and the internet plays by different rules. 
When you're just starting out, you may be earning four or five different paychecks from four or five different companies, and collectively, these form your OEP.  If you approach online employment with this philosophy, the combined salary that an online employment portfolio could create might be able to provide you with a full-time income much more quickly than looking for that one dream job that's able to pay all the bills.
Here are seven industries that you could use to build up an OEP, but by no means are they only industries where you can find online employment.
I) Online Surveys – Yes, legitimate online surveys aren't just some mythical unicorn that vanishes every time you think you're getting close to one!  Cashcrate.com is an excellent example, and if you're looking for a great site that provides a database of legitimate surveys, a customer rating for each business, as well as a chat room where you can talk with other surveyors, then Survey Police should be one of your chief resources.
II) Search Engine Optimization – Perhaps one of the most trusted and respected companies in this field is Leapforce, and you can apply online at Leapforce. They pay between $10 to $14 an hour, have very flexible schedules, and they do have workers that are able to do it as a full-time job.
But there are also some qualifications for getting hired.  You do have to take a three-part test in order to even be considered.  You need to be internet savvy, a good researcher, as well as possess excellent writing skills, and they also like people who are college-educated.
If you speak a foreign language, that's even better, and peaking of foreign languages…
III) Teaching English Online – I don't think Americans really "get" how lucky they are when it comes to English being their native tongue, and how that knowledge can be monetized and turned into a profession.  If you want a great starting resource, then look no further than the British Council, which also offers several outstanding websites and organizations where you can get started.
Many people might be hesitant about teaching English because they don't have a degree in English, Education, or Literature.  But what you need to take into consideration is that a lot of English teachers abroad didn't major in these degrees either.  What did they do to find employment?  They became TOEFL certified (which stands for Test of English as a Foreign Language). 
Getting certified as a TOEFL teacher will drastically enhance both your salary and your employment opportunities, and much lick the SAT or GRE, you can buy test prep books at your local bookstore.  As a side note, if you ever get bored in the United States and feel like living abroad, having a TOEFL certification can land you a job pretty much anywhere in the world (in fact they're usually a prerequisite for employment). 
IV) Transcription – Are you a good listener?  Can you type fast?  Those two skills alone could land you a job as a transcriber (which is an industry that companies are increasingly outsourcing to third parties).  If you can do both of these things and also know a foreign language, then you can make an even better salary. 
If you're interested, one of the best sites to look at would be Daily Transcription.
V) Writing, Editing, and Proofreading – This skill is very comparable to speaking English.  I don't think a lot of people really "get" how financially valuable good writers and quality content really are. 
Believe it or not, you even see this disconnect within the writing profession itself.  So many of them are starving to death while still trying to break into the brick-and-mortar industry, while many of their peers (many of whom don't have near the training, experience, or degrees) are making great incomes writing online.  Their loss is your gain. 
Sites such as Fiverr.com, freelancer.com, problogger.com, and allindiewriters.com are just a few resources out there.
VI) Customer Service Representatives – If you're good on the phone and don't mind getting your ass chewed out from time to time by irate customers, then being a CSR might be a great fit.  Companies such as Kelly Services are just one example of this booming industry.
VII) Become a Home-Based Salesman – Whether your sales are based upon starting up a blog and then becoming an affiliate seller for sites such as Amazon, ClickBank, and Commission Junction, or taking the more traditional route of finding products at garage sales and estate sales and them selling them on sites such as Craigslist, Bonanza, and eBay, there are several models you can embrace to become a home-based salesman (with many being able to convert it into a full-time business).
Conclusion – When it comes to crafting an Online Employment Portfolio, you have two options.  For those that are "no nonsense" and want to focus purely on the money, whatever industries you get employed in, keep track of the number of man hours worked versus the income earned.  Use that ratio to start "tweaking" your portfolio in the direction of the companies and industries that have the highest payouts.
But there are also people out there for whom quality of work and personal enjoyment are also important.  Well, just like with office jobs, a lot of the work available can be boring and monotonous.  However, you should also remember that having multiple incomes gives you a leverage to focus on the most enjoyable work that a lot of corporate employees simply don't have.
Good luck and happy hunting!
References
Flare, Rick. "Make Money Online Without Paying Anything." Howtomakemoneyonline.co, 24 June 2019, https://www.howtomakemoneyonline.co/how-to-make-money-online-from-home/.
"Make Money Online from Home." Paypervids, 12 June 2019, https://www.paypervids.com/ways-to-make-money-online-from-home/.
[siteorigin_widget class="SiteOrigin_Widget_PostCarousel_Widget"][/siteorigin_widget]