Olive Garden Restaurant Review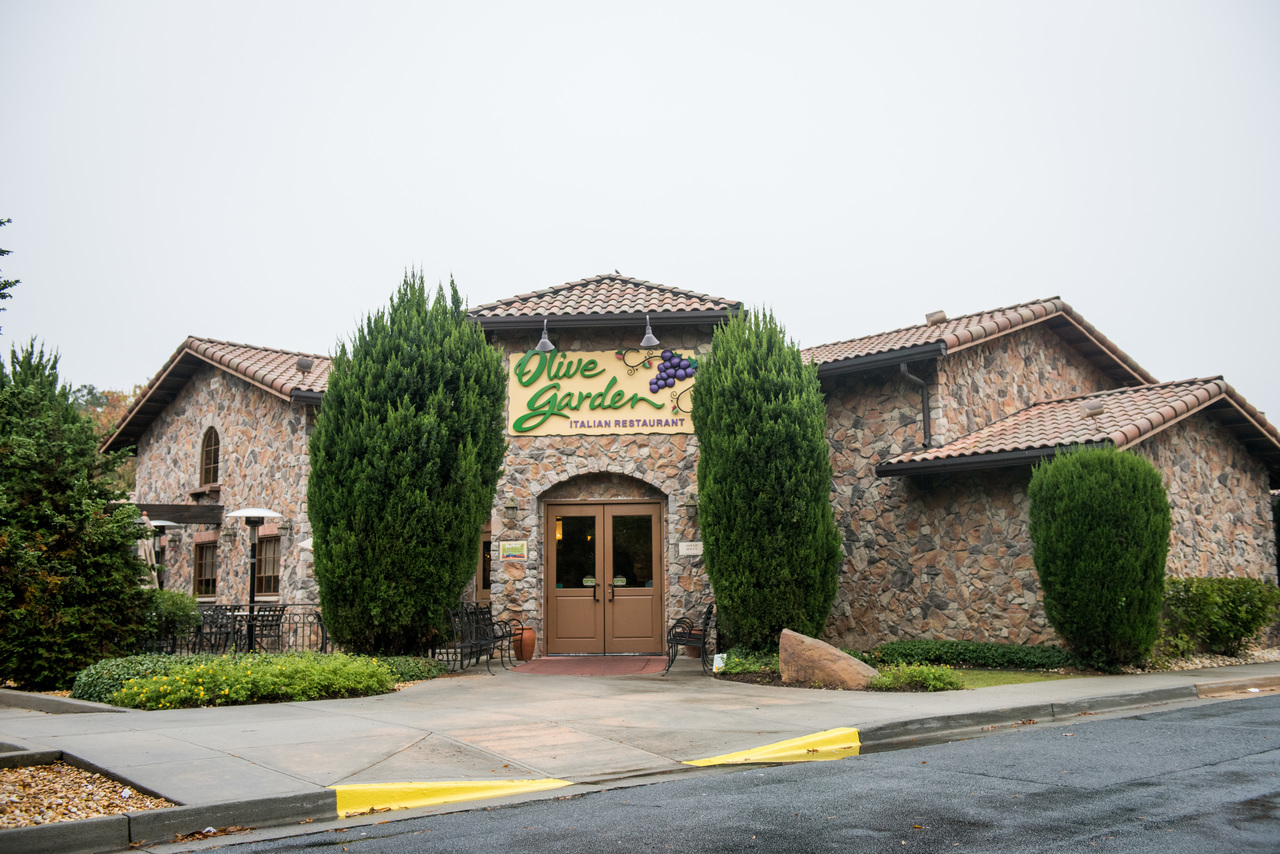 The restaurant industry is a large and ever growing sector. The reason for its continued growth is the large range of products that it is engaged in. These products and services are important in every household for diverse reasons. Besides hunger which necessitates the need for food, a basic need, eating in restaurants is a pastime that is enjoyed by all classes, all age groups and people of different walks of life in societies. However it is not every restaurant that has a good appeal for the masses. There are many reasons why people choose to eat at particular places and not others. Some people who are picky eaters and are therefore very choosy when it comes to eateries. There are various types of restaurants. Some are fast foods, casual dining, fine dining and many other categories. Each of these offers different kinds of services and attends to all kinds of clients depending on several factors. This article seeks to highlight the various dimensions through which I assessed Olive Garden restaurant. I evaluated the restaurant based mainly on their appearances, food quality, service standards and safety measures (Conway 16). 
Appearance 
Since the time I entered Olive Garden restaurant I checked virtually everything to ensure it is in its best form beginning with the floor. The floor has to be clean because the reverse would be an indication of negligence to observe cleanliness and could also be a sign that many other areas may be hygienically poor.  The eating area is always in the public view. If it is ignored, it means other areas, for instance the kitchen which in many restaurants, including Olive Garden is out of bounds for clients, may be worse. The floor was free from any rodents or pests. It was important assessing the floor because the presence of rodents and pests is a sign of poor sanitation in the eatery. The servers were clean and tidy. The dining equipment and utensils were clean. This shows that the staff were keen on maintaining the restaurant image and would therefore extend the same cleanness to the quality of food and general kitchen cleanliness. There were no foul odors in the restaurant. The reason it is important to be sensitive to odors in a restaurant is because it is an indicator of dirt or some unhygienic conditions. It points to something rotting or some stuff that has been ignored or mishandled. The silverware, plates, food containers, glasses and other eating equipment were without any trace of dirt. The chairs, tables and other furniture were without any dirt and showed signs of regular cleaning. The decor in Olive Garden Restaurant is appealing. The tables and chairs were neatly arranged. This was done in a manner that allows customers to freely move to specific points in the restaurant where they wish to seat or dine without being forced to push or shove. The chairs were comfortable enough (Conway 14). The plants and flowers in the restaurant were fresh. All the artwork in the restaurant boosted the appearance. The artifacts created a warm exotic feeling. I also checked the lighting in the restaurant. They were neither too dark nor too bright. The wash rooms were always clean. Almost everything is fine except the bad habits of some clients though they have the habit of leaving their personal effects anywhere in the wash rooms and making it difficult for the staff to consistently remove them. They however do their best to clean the place without failing. The sinks, soap dispensers, hand driers, paper towel dispensers, toilets, were in proper working condition. There were times however, when I realized the soap dispensers were empty and had to seek the assistance of restaurant staff to replace it. They promised to ensure a constant supply of the same in future. The other areas that the staff had difficulties maintaining was the emptying of waste pins. I complained a number of times about it. There is an improvement on the same.   
Food and services 
I evaluated food services in Olive Garden restaurants from many angles. For instance, the speed at which the staff picked phone calls when I made reservations. The professionalism or courtesy in the tone of those answering the phone was good.  They carefully listened to all my reservation preferences in full before interrupting with anything that sounds as though they are assuming to have understood what I wanted. Staff manners always impressed me especially on phone etiquette. This has enabled the staff to satisfy my needs and never at any one time imagined or assumed that I will be okay with what the majority of customers liked. I assessed the professionalism and courtesy of the serving staff.  Although I do not always expect staff to greet me, it is courteous for them to do so before taking my instructions, reservation, or food order. The length of time they take before taking an order and before the food is eventually served are factors that I also used to gauge the efficiency of restaurant staff. They have never shown any signs of annoyance and instead ask questions where they do not get what I say clearly. This is better than anything their own way, making assumptions on what my preference might be in the process. If there are any questions that I need to ask the staff, they at least attempt to answer them in the politest way possible without any sarcasm. They were pleasant, patient and never attempted to push ideas or their own wishes on me or other clients. In situations where the staff did not have answers to a question I asked, they took the shortest time possible to seek the answer before getting back to me. The food was always served in the manner in which it was ordered and with all the components requested. Whenever there was any discrepancy between what was ordered and what was being served the staff always paid attention to my complaints, took it without any attitude and promptly corrected it. They should also be courteous enough to apologize for the shortcomings. The food should be fresh and appetizing.  It should be cooked, and seasoned in an appropriate manner. They made sure the food is not over spiced nor too sour.  A restaurant should serve meat that is tender and not overcooked. It is better for food to be under salted than to be over salted. This is because I could still have the option of adding more salt in the event that it is too little. The vegetables were not overcooked (Conway 15). Except for a few delays by the staff in serving food, Olive Garden satisfies my needs. Whenever they promise to change one habit or the other they always try to do so. 
Safety 
Olive Garden to a large extent is a safe restaurant. There are several measures that have been put in place to ensure the safety of clients and that of their staff. The eatery has fire fighting equipment in case of a fire breakout.  Fire poses a unique risk because it can break out easily and for any reasons that cannot be predicted. Taking precautionary measures is therefore important. In addition to the availability of fire fighting equipment, the building materials are incombustible. For instance, the furnishing, surface linings and decorations are not made of items that can easily spread fire. There is no furniture on exit routes in the restaurant.  The floor tiles are not slippery. This will assist in avoiding accidents. However Olive Garden restaurant does not have clearly marked exit directions. I have raised this with the staff and hope it will be fixed as soon as possible (Conway 13).
Conclusion
Restaurant evaluation may vary with different clients. The manner in which I gauge the efficiency of restaurant staff, services and facilities, may not be the same criterion somebody else will use.  Nevertheless there are standards that are universally accepted, especially in the areas discussed above: appearance, food, general services, and safety. Fortunately most of the restaurants know that customer service and quality of their products will either break or make their businesses. They therefore endeavor to do their best.  
Works Cited
Conway, Caroline.  Customer Satisfaction in the Restaurant industry: An Examination of the Transaction Specific Model, Pennsylvania: The Behrend College. 23.7: 11-16. 2010. Print.