How to Use Heading Tags in Web Writing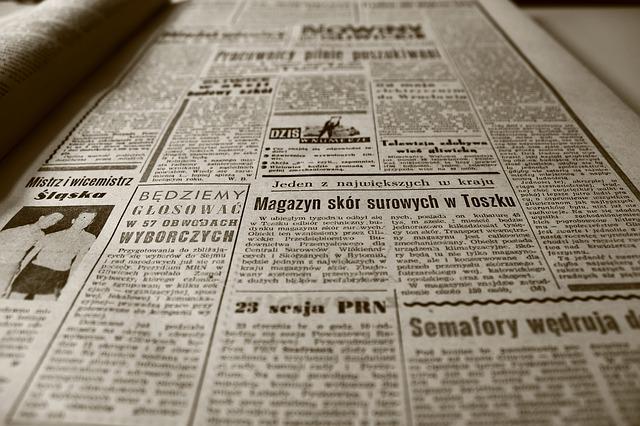 Have you ever looked at the content on a web page? If so, you would've noticed that there are headlines above each paragraph. These headlines serve the same function as newspaper headlines do. They help readers identify the topic of the information being discussed below.
But, when it comes to web writing, headlines do more than just help readers identify topics. They also help with search engine optimization. Writing web page headlines in the proper manner can actually help your website rank higher in the search engine results.
This is exactly why you need to optimize your headlines and make them as informative and SEO-friendly as positive. Here are a few tips to help you out.
Contents

Implement H1, H2, and H3 tags

Stick to the purpose

Keep it short

Create a heading structure

Relationship between heading and content

Maintain context
Implement H1, H2, and H3 tags
H1, H2, and H3 refer to the tag designations given to various headings. You can actually go up to 6 tag designations. However, most web page headlines do not go beyond the H3 tag designation.
Heading tags are very important as they offer several benefits. For starters, they offer relevancy. Search engines look at keywords in the heading and match them with the content. That's how they rank your web page.
They provide readers with an idea of what the content is all about and this improves the user experience. User experience, in turn, affects SEO ranking. A better user experience means higher ranking in search results.
The H1 tag is given to the primary headline on your page. The primary headline is the most important headline. It has to contain the most valuable keywords and also, as stated earlier, refer to the overall theme of the page. In fact, the keywords used in an H1 headline will, most likely, be the same ones used for the title and meta-tags.
H2 and H3 tags are designated towards sub-headings with secondary or tertiary keywords.
In some cases, you may not even have to use H2 and H3 headings. On the whole, it depends on how you structure your content. Ideally, one H1 heading followed by an H2 sub-heading is more than enough. Too many headings can ruin the way your content looks.
But, if you are providing large and in-depth information, then, using more headlines and tagging them properly would be a good idea.
Here are a few extra pointers that you can follow:
Your H1 headings also need to be relevant because search engines look for meaning as well.

Be consistent with formatting and keyword usage. Follow this when designating the tags as well. For example, the order must always be H1, H2, H3 and so on and so forth.

Never use an H2 heading before an H1 heading or skip heading tags. This will affect your SEO and ruin your formatting.

Use H2 or H3 sub-headings appropriately. Too much or too little can prevent the content from making sense. In fact, it is better to stick to H1 and H2 designation and highlight the remaining important information in the form of bullet points.

Avoid placing too many keywords into the headings. Google is sensitive to keyword stuffing. Plus, readers can figure out what you're trying to say. There is no need to sound repetitive.

Avoid using more than one H1 heading on the same page. If your post does require more than one H1 heading, consider pagination. Using H1 headings on different pages is more effective.

H1 headings have SEO effectiveness. So, avoid using them in hidden text. Placing them in hidden segments makes it look like you're trying to incorporate keywords without making sense.
Stick to the purpose
The heading must summarize the content in a short sentence. Therefore, it must be unique. Also, the content in the title and heading tag should be similar. This is because they both have the task of summarizing the page content.
Keep it short
Avoid using long headings. These are just headlines. They need to get to the point and use the least number of words possible to achieve this. Ideally, the heading needs to contain a few keywords and not be longer than an average sentence.
If the heading on your website is a paragraph long, search engines will end up filtering it out as spam.
Avoid using adjective or prepositions. Also, try not to be too clever.
Create a heading structure
Follow hierarchy when using headings. The H1 heading or primary heading should cover the main subject of your page. The sub-headings or H2/H3 headings cover the more narrow subjects.
Relationship between heading and content
Your heading and your content need to be separate. They need to stand alone. Make sure that your content doesn't flow with the heading.
For example, instead of saying:
• Who can apply for the program? – Students can apply
Say:
• Who can apply for the program? – Students can apply for the program.
Writing this way provides a sense of completeness.
Maintain context
The headings and content must share context. Ideally, experts suggest writing the content first and then the heading to ensure context. If the headings indicate a particular format, follow that format. For example, if the heading says "Ten ways to ….", write your content in the form of ten points. Avoid writing in a paragraph form as it will lose context.
If you're writing a "How to" blog, then provide a step by step process. Readers will find this more useful and confusion free.