John Trumbull: American Painting and National Identity
History painting made a permanent mark in the world of art as a respectable and noble genre under the European tradition before the modern period. Under the European and American art culture and history, history painting was a means of relaying respect, nationalism and morality for key historical figures. It was thus an admirable venture worthy of portraying one as an art virtuoso. While European artists had concentrated on painting portraits of famous planters and merchants, American history painting artists gave the genre a distinct American spirit (Nowak, 2011).
John Trumbull was perhaps one of the underappreciated artists in American history painting, but his pieces are full of talent portraying the distinct art of American history painting that moved away from portraits of great societal figures to the recording of historical events in art. This can be exemplified by various pieces by Trumbull such as The Death of General Mercer at the Battle of Princeton and Declaration of Independence  and Capture of the Hessians at the Battle of Trenton- just to mention, but a few (Dillon et al. 2001).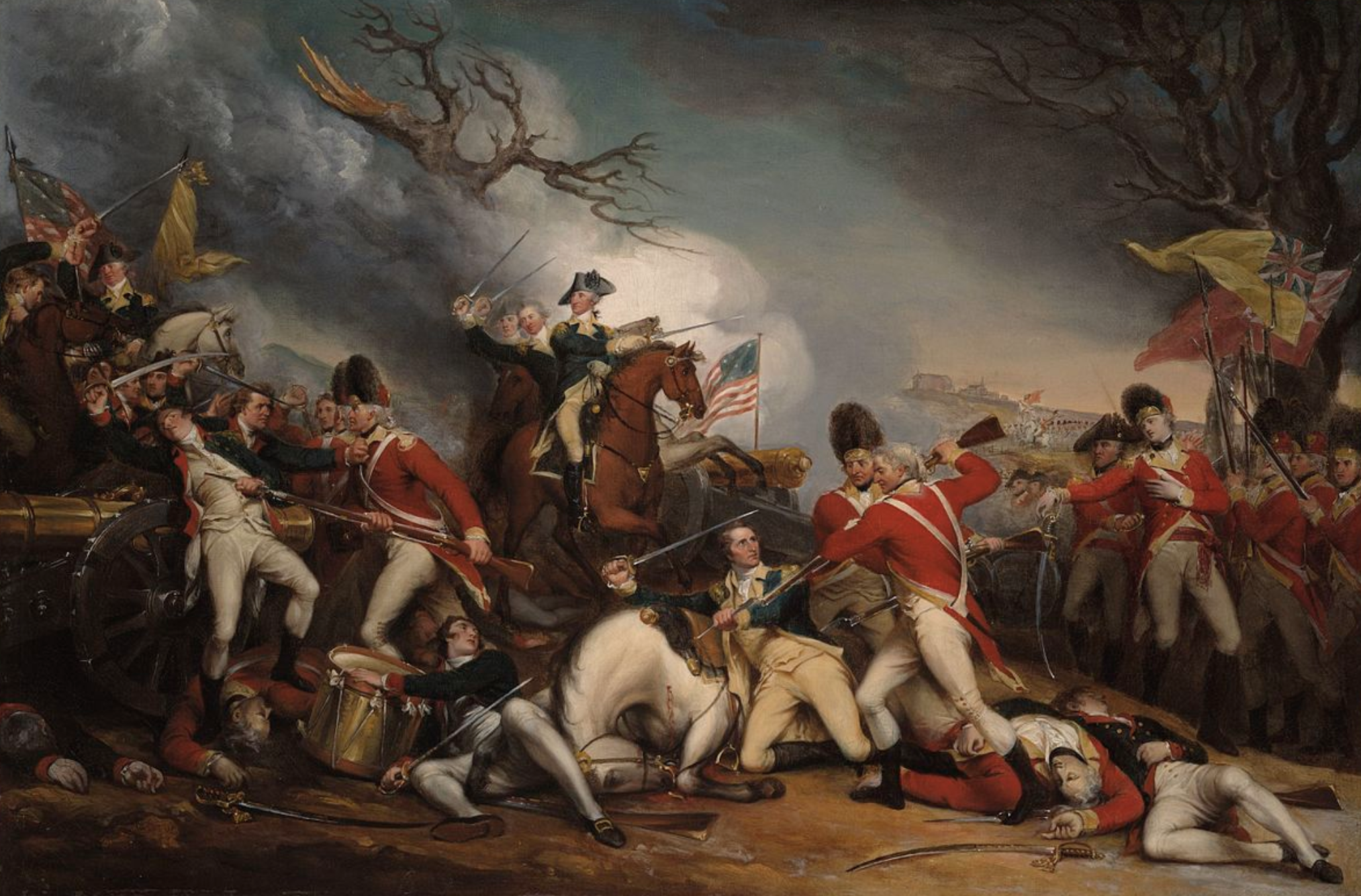 Unlike European art history, which focused more on portraits, Trumbull's pieces are a true historical recording based on events that charted the nation's development rather than a concentration on individuals. These pieces may also capture key people in these events, but their heavily connote the times and events rather than the people (Nowak, 2011).
Trumbull's work, especially the Declaration of Independence is a subliminal expression of the coming to maturity of America as a nation and its course the development of democracy. Behind the painting technicalities lies the American style of history painting, which promotes and defines the American vision. This painting is one among many of Trumbull's paintings that have contributed to the formation of national American identity and nationalistic, unifying theme (Nowak, 2011). The evidence of this thematic presentation can be seen the use of Trumbull's Declaration of Independence behind the two-dollar bill.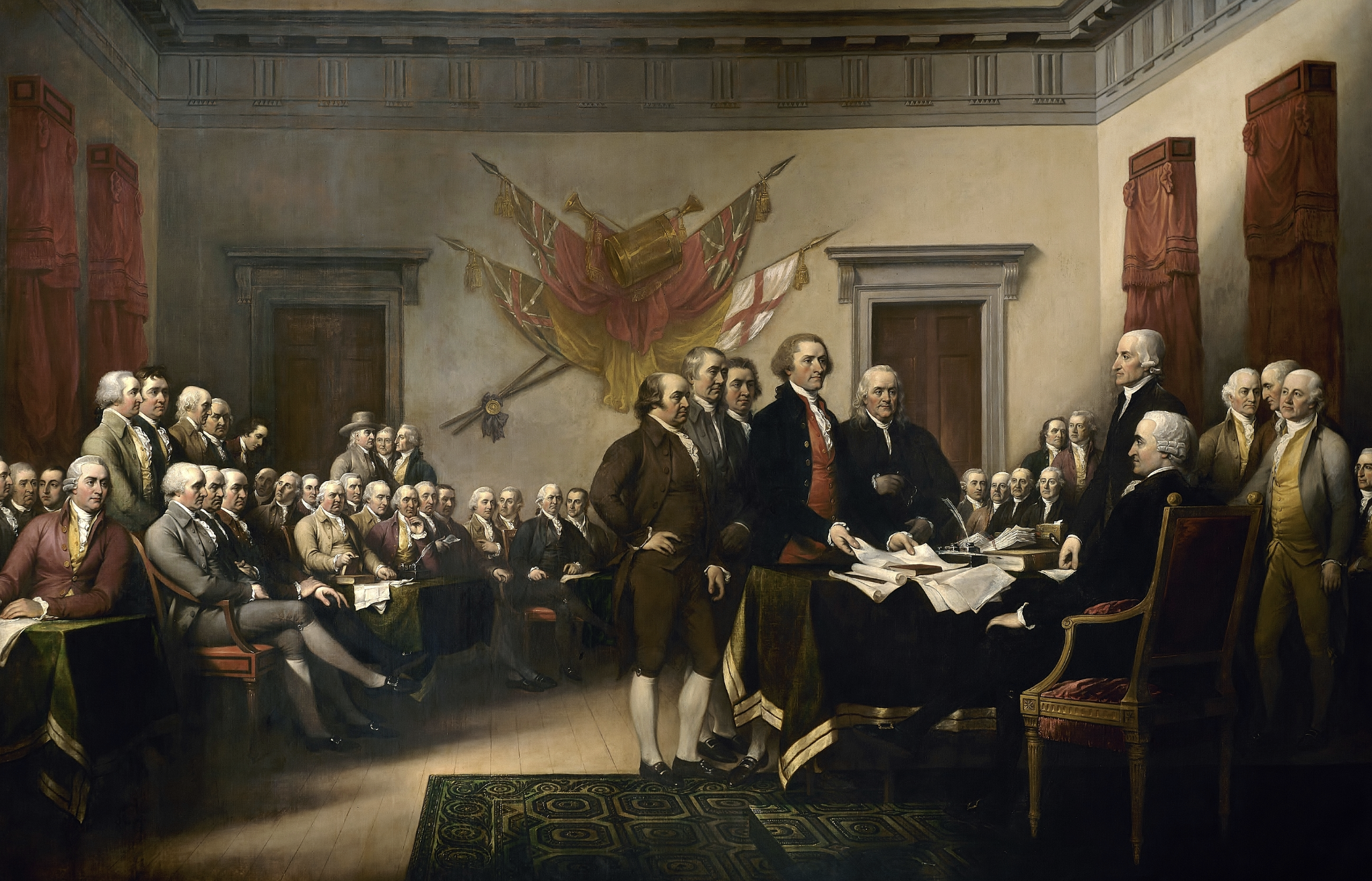 The painting forms a historic mark that unifies all Americans across the globe, while depicting what they believe in as a nation. The Declaration of Independence gave birth to freedom, rights, democracy and much of what defines American thematically. It is thus right to say that this piece of work is a symbol of unity for all American's abroad and as well as a sign of values that they should uphold-such as independence, freedom and democracy. This also portrays an American approach to foreign relations and an identity of what we stand for as a nation and people. It is therefore agreeable that Trumbull's Declaration of Independence is more than just a historical depiction or painting (Nowak, 2011).
References
Dillon, K. Heleniak, M. K. Jaffe, B. I. & Favata, C. D. (2001), John Trumbull: a Founding Father of American Art, Fordham University
Nowak, A. (2011). Thinking about Myths and Dreams in American Painting, retrieved on 22nd September, 2012 from http://amberneri.wordpress.com/2011/12/10/thinking-about-myths-and-dreams-in-american-painting/