Is Plasma Finance (PPAY) a Good Investment?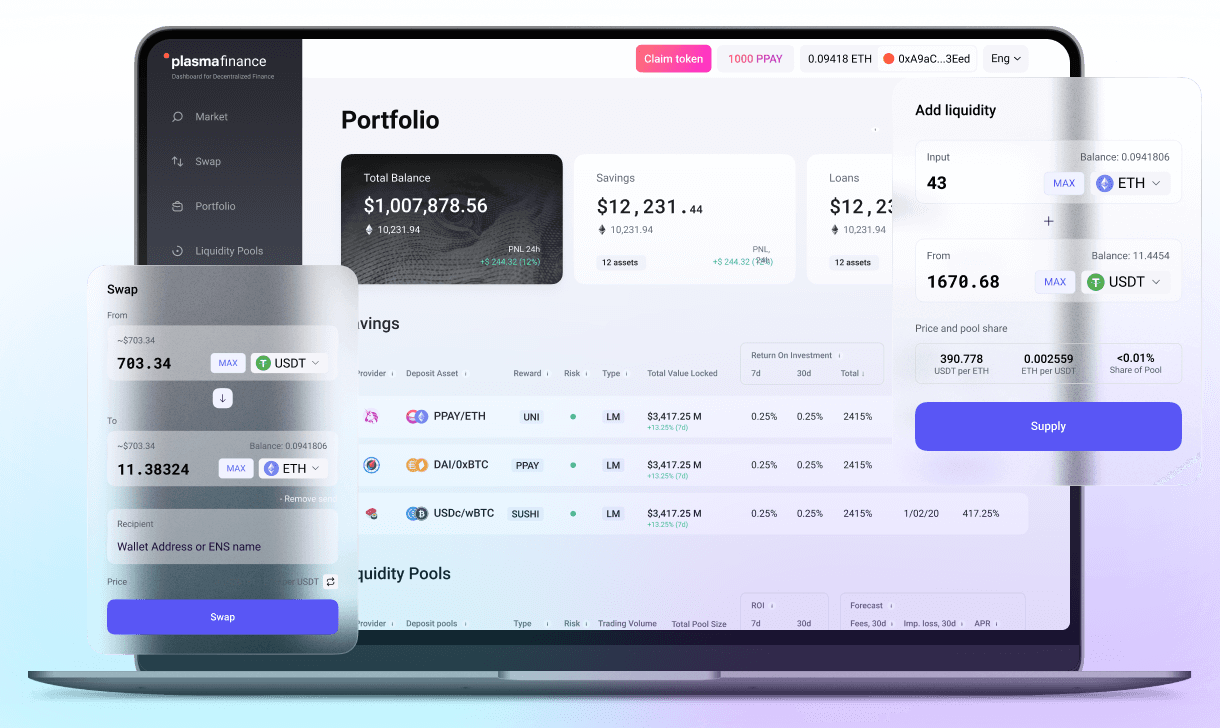 Plasma Finance PPAY is a superb investment opportunity and worth buying because it may be profitable in the future.
DeFi has grown to be the largest buzzwords in the crypto industry. A plethora of projects are swarming into the crypto space with their innovative approaches and new ideas related to DeFi and how it can solve a lot of issues in the world of finance through blockchain tech. DeFi might be helping solve real issues but there's not a lot of projects that help the investors except the existing centralized exchanges and a handful of decentralized exchanges.
Plasma Finance emerges as a solution that bridges the gap by providing all-in-one facilities to customers where they can invest, store, swap, manage, and perform a lot of other functions. The most notable feature is their effort to ease on ramping procedures. For this, Plasma Finance allows purchase through debit cards, credit cards, wire transfers, and other payment methods. With an individual account, one can store and manage multiple cryptocurrencies at one place.
The platform is highly customized due to the integrations of different payment methods, exchanges, and e-wallets. Integration of exchanges allow Plasma Finance to give users the best price in the market by comparing the valuation of a certain token with all the exchanges. Apart from that, users can use the platform for lending, staking and other purposes as well.
Plasma Finance has their own governance token called PPAY. Not only does this token help in the ecosystem but it also promises high speeds and low transaction costs. Looking at the project, the question that arises is that what does PPAY have in store for investors?
PPAY is a low cap coin ranked at #879 (ranked according to market caps) on coinmarketcap.com. Compared to the utility of the coin, it is extremely undervalued. So, we can not project the future value of the coin by tying it to the overall market capitalization of the whole crypto market. The best way would be to compare it to its closest competitors, i.e., decentralized exchanges. Shown below is the performance of Pancakeswap's governance token CAKE. CAKE started off at a price of around $0.4 in the last quarter of 2020. The price quickly ramped and went on to hit an all-time high price of around $43 at the end of April 2021 giving early investors the return of over 100x.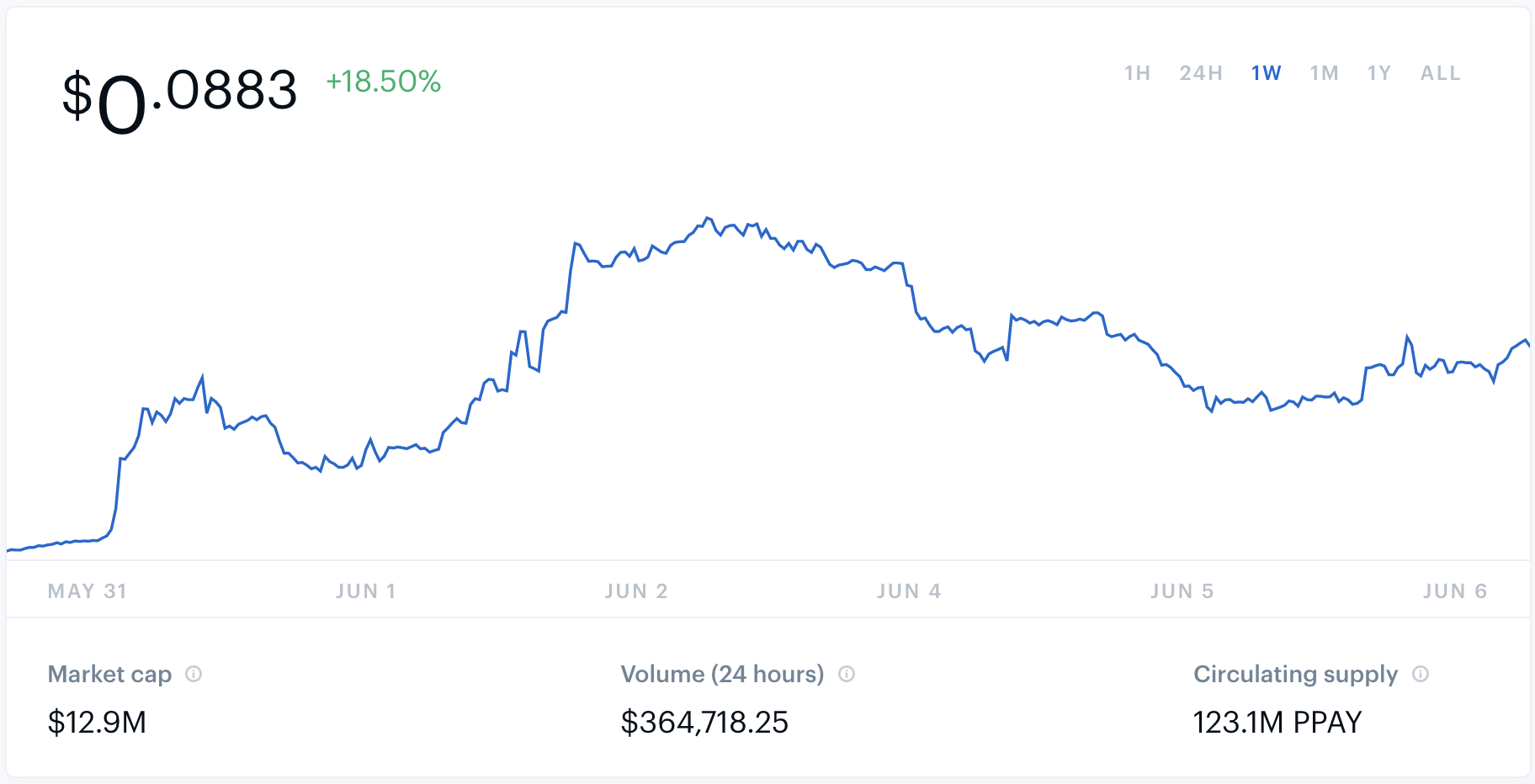 Similarly, UNI, the governance token of Uniswap also showed enormous growth of over 10x in a couple of months. Another example is Sushiswap which rose to around $23 from $0.6 in a few months. So, the data of similar tokens certainly makes the case for PPAY as well. There are also a number of catalysts that will drive the growth of this token which includes exchange listings, future goals in the roadmap (which includes products like having an independent Ethereum <> Plasma decentralized exchange). So, with a current price of $0.09 and an extremely low market cap of $11 million, PPAY is set to follow suit of the competitors. Although launched not long ago, it is projected that the market will mature soon for PPAY as the use cases trump the crypto market performance in the long run.
This content is for entertainment purposes only, you should not construe any such information or other material as investment, financial, or other advice.