Hedera (HBAR) Will Be First Mass Adopted Cryptocurrency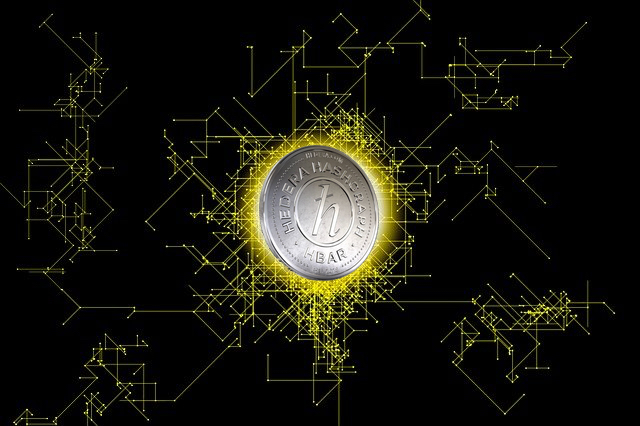 Hedera and its native token HBAR will be mass-adopted worldwide and its growth will eventually become self-perpetuating. Mass enterprise adoption is mostly a slow process but the price of HBAR will rise much sooner.
The recent bull run has educated a huge chunk of the general masses related to crypto and its use cases. While a lot of retail investors focus solely on ROIs and quick money, others are in the space to explore the use cases and how crypto can actually make a better financial system for them. This thought has led them to explore currencies that have immense potential in terms of use cases as well as price appreciation. While currencies like Ethereum and Cardano certainly make the cut, they're a lot more centered on development and making a DeFi ecosystem. On the other hand, currencies like Hedera Hashgraph are focusing more on enterprise adoption. Taking this path automatically means rising interest in the retail community as well. As in the case of Doge, we've already seen in the past how influential investments in the crypto space push a lot of seasoned as well as YOLO investors to pump their gears and dive into a specific currency. HBAR aims to target these names and promote adoption through partnerships.
The question that arises is how will HBAR persuade these enterprises to adopt their currency. The answer is quite simple: by giving them use cases and performance better than the pre-existing currencies. HBAR aims to outperform all the competitors in the market in the following matrices:
Speed
Security
Cost
Decentralization
Regulatory Compliance, etc.
For a company to adopt these alternatives, the decentralized system should also be at par, if not outperform the existing centralized ecosystems. As a third-generation blockchain platform, not only does HBAR focus on the performance matrices but also covers the portion of energy consumption to make the whole project more sustainable and environment-friendly.
| | Bitcoin | Ethereum | HBAR |
| --- | --- | --- | --- |
| TPS | 3 | 12 | 10,000 |
| Average fee | $22.57 (Avg fee from 02/20/21 – 05/21/21) | $19.55 (Avg fee from 02/20/21 – 05/21/21) | $0.0001 |
| Transaction Confirmation | 10 mins | 10-20 sec | 3-5 sec |
| Energy used per transaction | 885+kWh | 102+ kWh | 0.00017 kWh |
The consensus algorithm allows the network to operate at the mentioned speeds with such low costs. Leveraging these exceptional abilities, HBAR allows users and enterprises to build their own projects along with their tokens on top of their native blockchain which can easily be adopted by the "real world" due to the comparability with the centralized alternatives.
Although it is still a mid-cap project, HBAR has managed to partner up with a lot of big names like LG, Boeing, Google, IBM, Tata, etc. which shows the potential of a lot more companies to follow. As in most asset classes, crypto also works on the principle of supply and demand. So, this enterprise adoption can be extrapolated to project that a lot more companies will come on board with the project. This easily translates to a price hike in the future as well. So, not only does HBAR give a brilliant platform in terms of use cases, it hasn't come close to what it can potentially hit in terms of price. As of now, the currency stands at an extremely underpriced stage with a market cap of around $2 billion. With the crypto world progressing at a high pace, this is projected to move significantly which makes NOW the best time to invest.
This content is for entertainment purposes only, you should not construe any such information or other material as investment, financial, or other advice.