Does Google Censor Conservative Views
Is Google censoring Conservative views? The search engine Google is a program that searches for information about something on the Internet by identifying items in a database that correspond to keywords specified by the user. A conservative or right-winger is said to be a person who's viewpoint is averse to change and holds to traditional values and attitudes in relation to politics. Accusations claim that Google's search algorithm examines material that is about to be released, such as conservative news publications, and suppresses any opinion that is considered politically unacceptable or a threat to members of the Democratic party. Fox News, an American multinational conservative cable news channel, have made claims that Google stifles web content that advocates or supports republican government. Meaning, Google prevents web content  that is written and published by a person who advocates or supports republican government, by preventing the written subject matter from ranking high on the list of results returned by Google's organic search results. Conservatives further assert Google's algorithm favors democratic views and give unfairly preferential treatment to web content regarded as leftist.
Are the allegations true, does Google censor conservative views? It certainly doesn't appear that way. I am an algorithm specialist, which is a person who researches computer algorithms and looks for ways to substitute faster-running sequences of instructions for sequences that make a search engine algorithm complicated. I don't pretend to know fully understand Google's official algorithm. Their algorithm is a tightly guarded trade secret. However, parts of Google's search algorithm have been cracked by algorithm specialist like me. What we know is that Google heavily relies on linking search terms to phrases in a Web page. It also gives preference to sites based on how often or how many other sites link to another website. In fact, an incoming hyperlink from one web page to another website is Google's most dominate factor on how well a Web page will rank in Google's organic search. This critical ranking factor can help us conclude whether or not Google censor conservative views.
Online tools can measure metrics showing how often a website is found by users on the Internet, how many referring domains link to it, amount of organic search traffic it receives and its authority score. This information can help determine if Google censors conservative views. Let's compare metrics for both sites!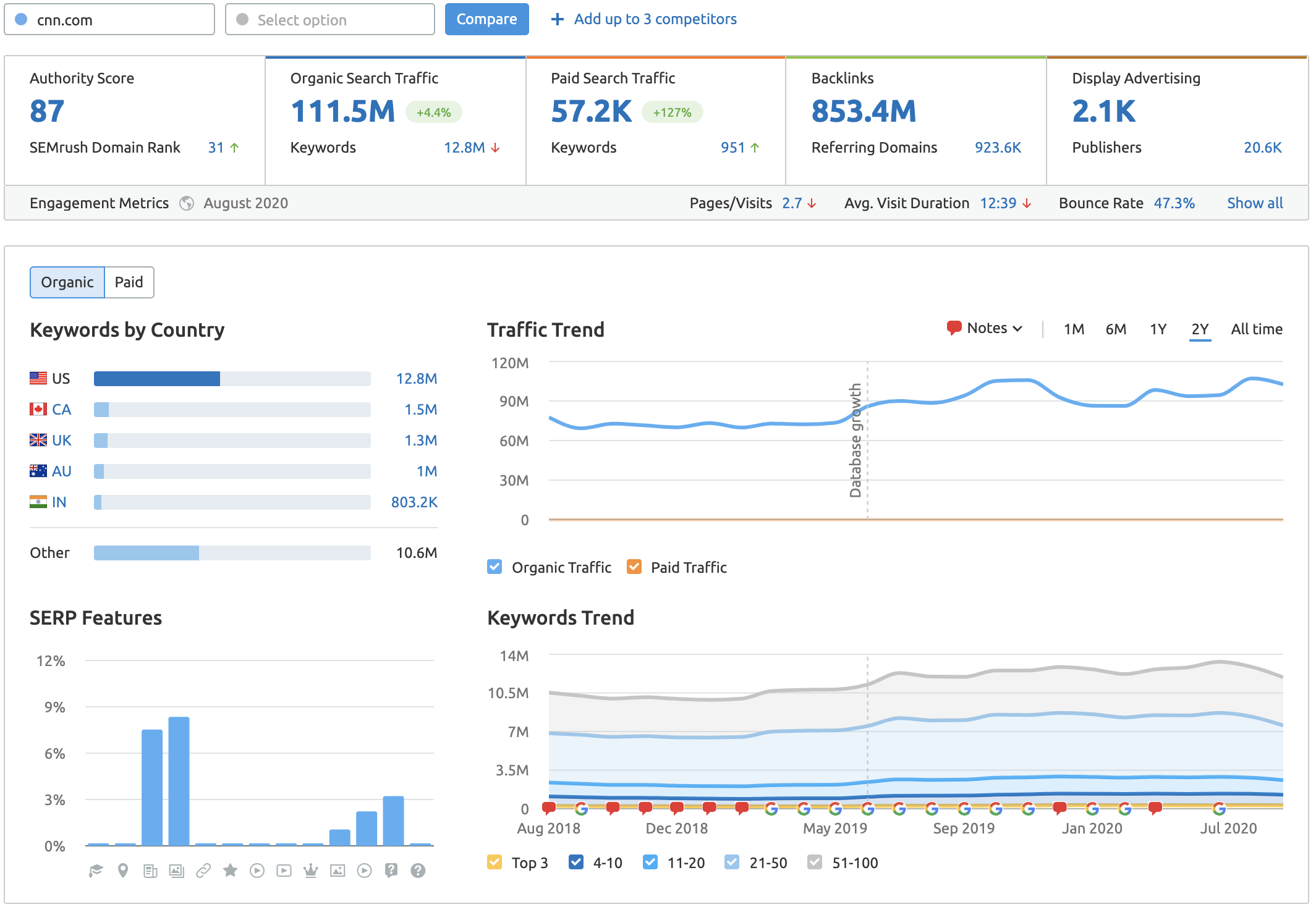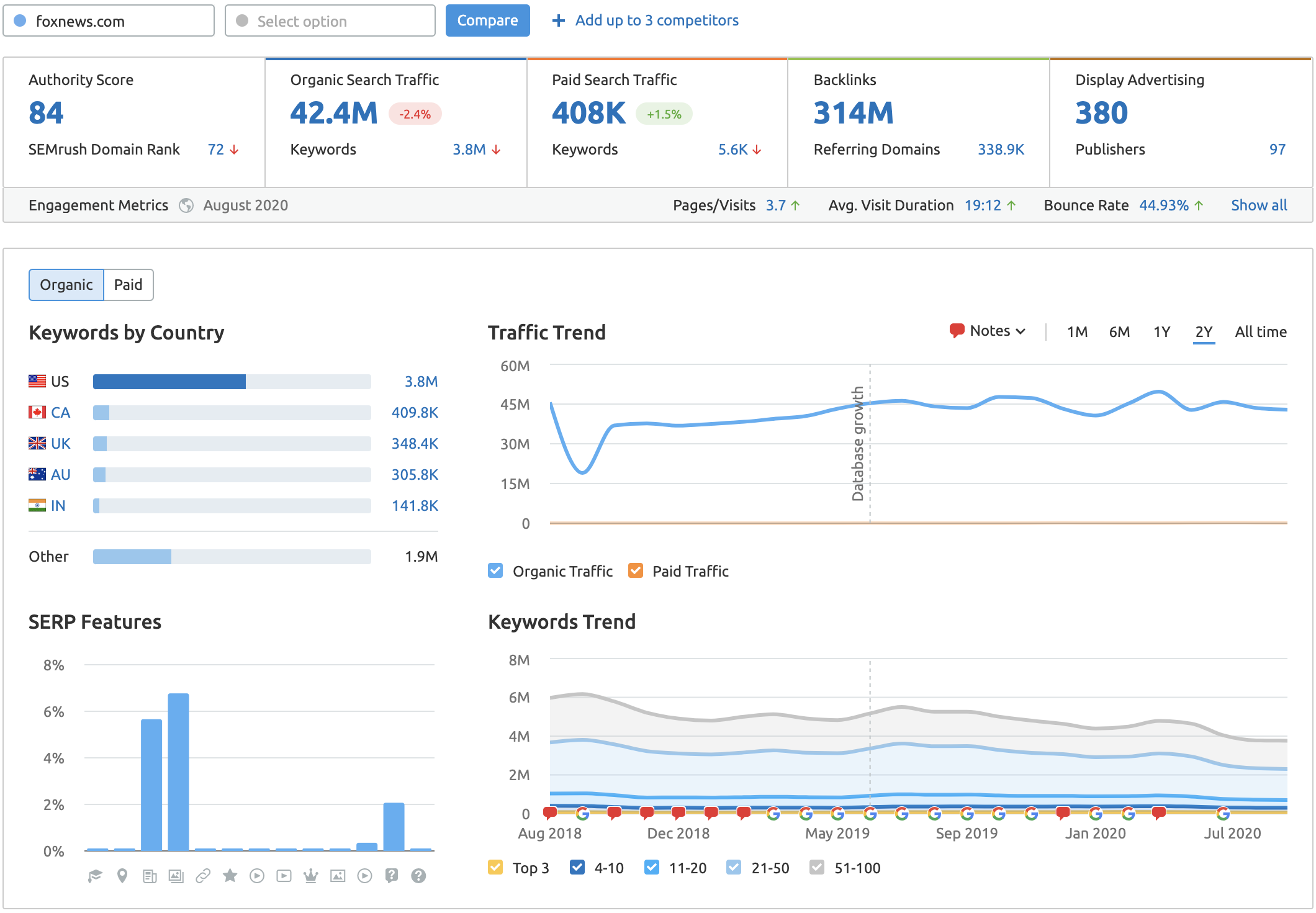 Undoubtedly it would "appear" Google is an advocate or supporter of democrat views. Just look at the data charts above! CNN's traffic trend is double that of Fox News. CNN's organic search traffic keywords is more than double that of the conservative news website, but appearances can be deceiving. CNN.com has 853.4 million backlinks and 923.6k referring domains as compared to Fox News which has 314 million  backlinks and 338.9k referring domains. Although these metric charts might give the impression Google has an obvious bias toward left wing politics, when in reality, it would appear more Americans lean left. It seems more Americans are an advocate or supporter of democracy. Based on the metrics, more people share and link to left leaning views. Meaning more people on the World Wide Web post or repost CNN's content on a social media website, forum or blog.
The Bottom Line
It does not appear the search engine Google examine and suppress conservative opinion or belief. Instead, it appears more people have left leaning views. This is evident by the quantity of referring domains that link to each website. Clearly more people share and link to CNN's content. Links generate traffic to a web page and provide valuable context to Google on how authoritative a site is, and that is why Google displays more democratic content high on the list of organic search results returned by Google.
That said, Google denies secretly re-ranking search results to manipulate user sentiment or tweaking the list created by its search engine in response to a query specifically for elections or political candidates. Despite Google's claims, they openly admit to manipulating search results on a daily basis so as to improve the quality of organic search results.
Google's openness to control or influence their search engine so as to improve search quality did have profound consequences for online mom-and-pop businesses. Within the last decade Google somehow cut virtually all small and medium sized businesses from the first page of global organic search and replaced them with the CNNs of the world. So essentially Google appeared to have censored their competition to favor its own brand. If true, that would be extremely unethical and warrant an investigation into Google's secret algorithm.