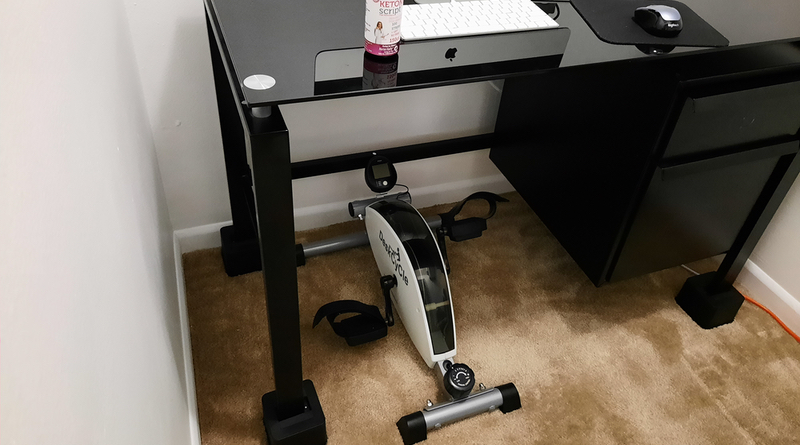 This is my formal assessment of the DeskCycle—from a person that actually owns one. Continue reading my critical appraisal before you decide to buy one for your 2021 fitness goals.
A Desk Cycle, also termed DeskCycle, is a pedal cycle that fits underneath a table, writing desk or any piece of furniture with a flat table-stye surface, at which one can write, read or do other work.
A desk cycle is similar to a bicycle in that it is propelled by pedals. It can even be compared to a stationary exercise bike, which is just a piece of exercise equipment that resembles a bicycle, minus the handlebars and saddle.
A desk-cycle makes a perfect Christmas gift, especially for those planing to lose weight for their 2021 fitness New Year's resolution.
Desk Cycle 2021
There are two variations of the DeskCycle; DeskCycle-1 and DeskCycle-2. Both desk cycles are nearly identical. The only difference between the two pedal cycles is the DeskCycle-2 has the lowest pedal height, which is 1 inch lower than the Desk-Cycle-1. Both 2021 DeskCycles include the following:
Smooth pedal motion

Quiet operation

Bidirectional pedal motion

Wide resistance range

5-function, 1000 minute display

20 inch wide front leg

Large pedals with adjustable velcro straps

Mounted display stand

Online calorie calculator
This stationary mini exercise bike fits perfectly under a standard size office desk, although, if you're taller than 6' 2", you'll need to invest in 3" square furniture risers to prevent your knees from hitting the desktop with every revolution. 
Wow, the new 2021 DeskCycle is insanely awesome!
Which Model is Best?
In my opinion, the DeskCycle-2 is pointless, especially for tall people or persons with long feet, that's because the pedals on the Desk-Cycle-2 come too close to the ground with each revolution. There have been several consumer complaints, all stating that their heals disrupt the cycle rotation because of heal-to-ground contact.
I am 5' 10 inches, I decided to buy the Desk-Cycle-1. I experienced no heal-to-ground cycle rotation problems or knee contact with my home office desk. Although, I only had about 1 inch of clearance between the desktop and kneecaps without the use of furniture risers. When I purchased my Desk-Cycle I also got hold of 3 inch bed and furniture square risers to ensure their was a sizable gap.
Which model is of most excellent, effective and desirable quality? Defiantly the DeskCycle-1. It's cost less too.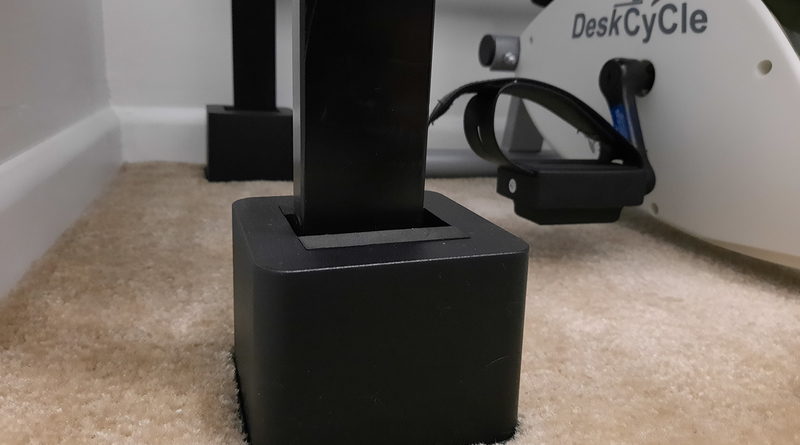 Does The DeskCycle work?
I have been lifting weights for 26 years, so I know a little about burning fat, yes it works for losing weight provided your diet is in check.
In fact, I got rid of my huge home treadmill after a week of owing my DeskCycle. I am not saying a Desk-Cycle is superior to a treadmill, it's not, but I've been working at home for 10 years, full-time, and I can pedal for hours and not even realize it. At the end of the day, I probably burn more calories using the Desk-Cycle.
Make your 2021 New Year's resolution a year for weight loss. This under desk mini exercise bike is perfect for obese people and athletes. All you need is a comfortable chair, make sure it's a chair without wheels so you don't roll away when you start peddling, oops, I mean pedaling.   
The truth is, you don't even need a desk, all you need is a comfortable chair.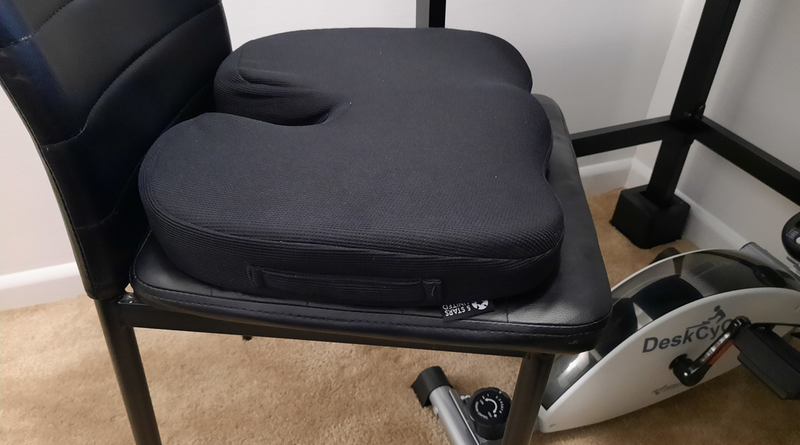 Pedaling While Working 
The DeskCycle involves the action of working the pedals just like a bicycle. Since I work on the computer all day, my biggest concern was, will I be able to concentrate on my work while spinning the pedals on my stationary exercise bike.
Welp, the answer is yes and no. Yes I can type-out an article while pedaling my desk cycle, in fact, I am working the pedals right now, but if you adjust the pedal resistance too much, it becomes too difficult for me to focus on my online administrative work.
But that's okay because you burn more fat calories when exercising for long periods at slower speed versus fast RPM, "so they say". Seriously though, when I turn the tension control knob to level 2 (low intensity), I can pedal 3 hours straight, or more, and not realize it.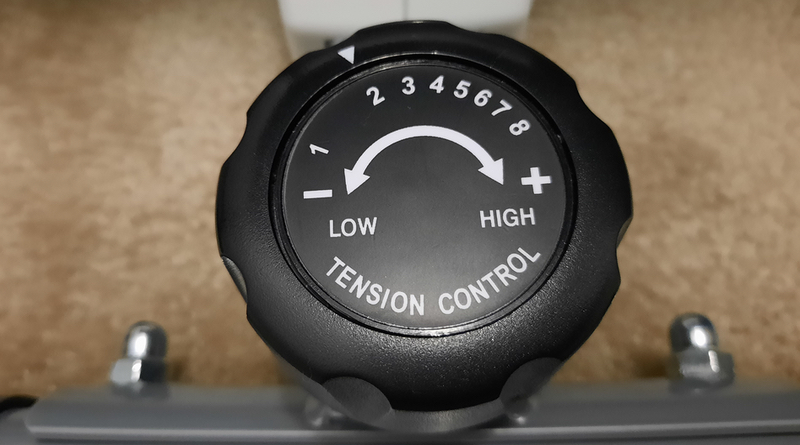 Desk-Cycle and Weight Loss
Can you lose weight with a desk bike? Studies show that one hour of pedaling with the use of an under-desk cycle can burn between 100 to 350 fat calories depending on tension control setting.
That said, you cannot burn blubber until your body has used up all of its stored glucose, and for reference, your body can store up to 2,000 calories of glycogen within skeletal muscles and in the liver.
So to lose weight, you need to be in a calorie deficit for a couple days before the DeskCycle can help with your weight loss goals. Btw, never try and lose fat without ketone strips!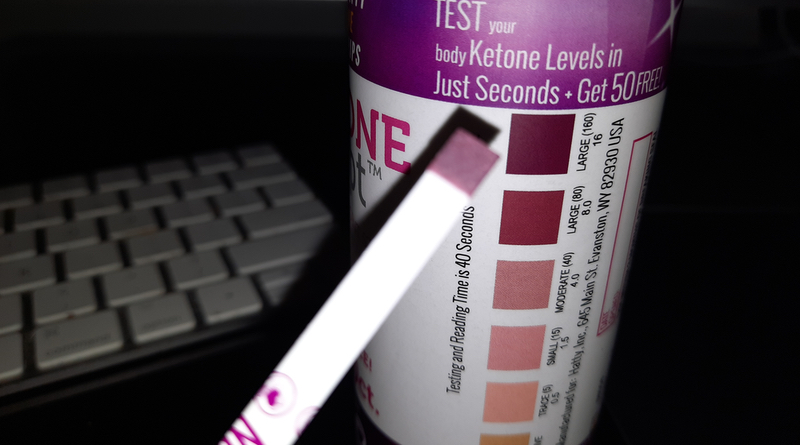 DeskCycle Plus Appetite Suppression
The desk-cycle is great but it's worthless if you can't conquer sugar cravings. Did you know that studies have suggested that sugar is as additive as cocaine?
Every year the top 3 failed New Year's resolutions were diet or healthy eating, exercise and fat loss. I guarantee you that 2021 will be no different.
I am not a doctor and I am not recommending you take meds to crush your appetite, but FDA approved appetite suppressants like Contrave (bupropion/naltrexone) do exist. Personally I just use bupropion SR 150 twice per day—and my appetite is gone.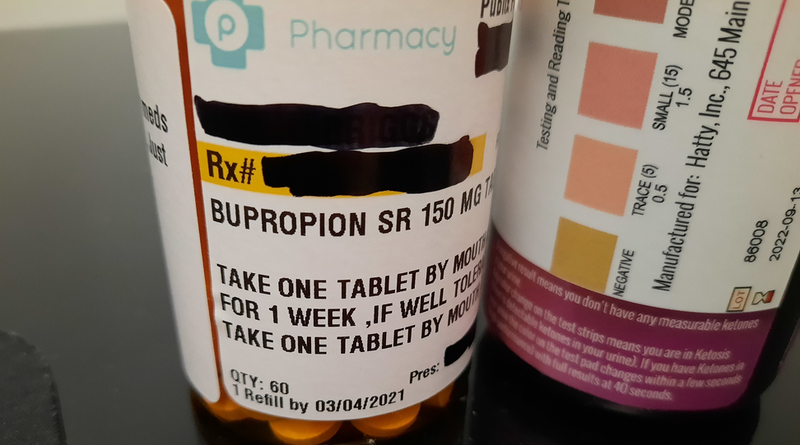 My 2021 Final, And Honest, Desk-Cycle Review
So what's my final analysis of the DeskCycle? I freaking love it, and you will too! It is one of my favorite piece of exercise equipment I've ever purchased.
If you work at a desk all day, you need it. If you are extremely obese to the point you can't walk, you need it. Do yourself a favor and get healthy.
By-the-way….can you please click on my Amazon affiliate links on this page when you decide to purchase the DeskCycle? The commission I earn from your purchase is enough for me to buy a sugar free protein bar.
Thank you and good luck! I'm praying for ya.