Why SaucerSwap (SAUCE) Could Be a Good Investment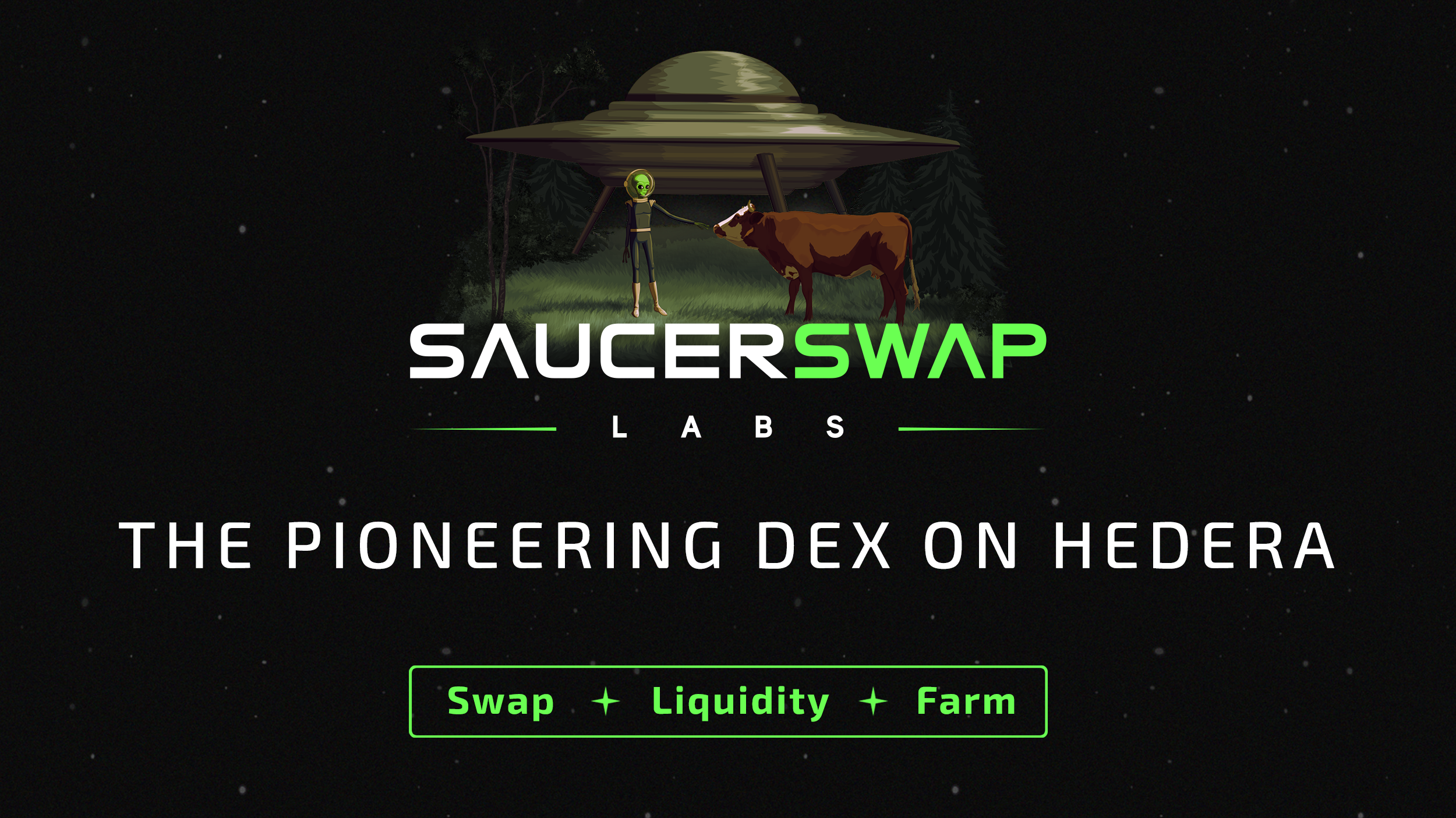 If you're investing money for profit, then the SAUCE Token could be worth buying because there's an excellent possibility that it may be highly profitable in the future.

 
SaucerSwap is a decentralized exchange protocol that specializes in high-speed, low-slippage token trading. It utilizes an innovative liquidity pool system to facilitate fast and secure trading while using the DeFi model of pooled liquidity to optimize asset management and transaction fees. This article will explore why SaucerSwap could be a good investment. Moreover, in this article, we will discuss what SaucerSwap is, its features and many more. 
1. What is SaucerSwap?
SaucerSwap is a fork of Uniswap v2 that leverages Hedera Smart Contract Service (HSCS) to integrate Hedera Token Service (HTS) and Solidity smart contracts. These smart contracts implement the Automated Market Maker (AMM) protocol to facilitate token swapping in a Decentralized liquidity pool.
SaucerSwap serves as an onboard ramp and bridge fluidity endpoint for HTS projects, providing a full suite of DeFi services. With SaucerSwap, users can quickly and securely swap tokens without worrying about the high costs generally associated with centralized exchanges.
SaucerSwap: The pioneering DEX on Hedera
As the first decentralized exchange on the Hedera network, SaucerSwap has taken advantage of the many benefits offered by Hedera and its native services to establish itself as a trusted marketplace for financial activities such as token swaps on Hedera.
SaucerSwap is based on the Automated Market Maker (AMM) protocol. It facilitates the trading of digital assets between participants and ensures the liquidity of exchanges by giving incentives to liquidity providers. Participants can offer (stake) tokens to inject liquidity and earn rewards. SaucerSwap offers a complete set of DeFi services, including yield pharming and single-side staking, as well as token swaps and staking to a liquidity pool. So, it can be an attractive investment for users who want to take advantage of the DeFi model.
2. Native Token: SAUCE Token
The native token for SaucerSwap is $SAUCE. This is a transferable representation of the liquidity, staking, and governance utility functions specified in the code. It is therefore designed as a utility token that is integral to the protocol. The 200 million SAUCE tokens will be minted in genesis, and the remaining 800 million will be distributed according to the regulations.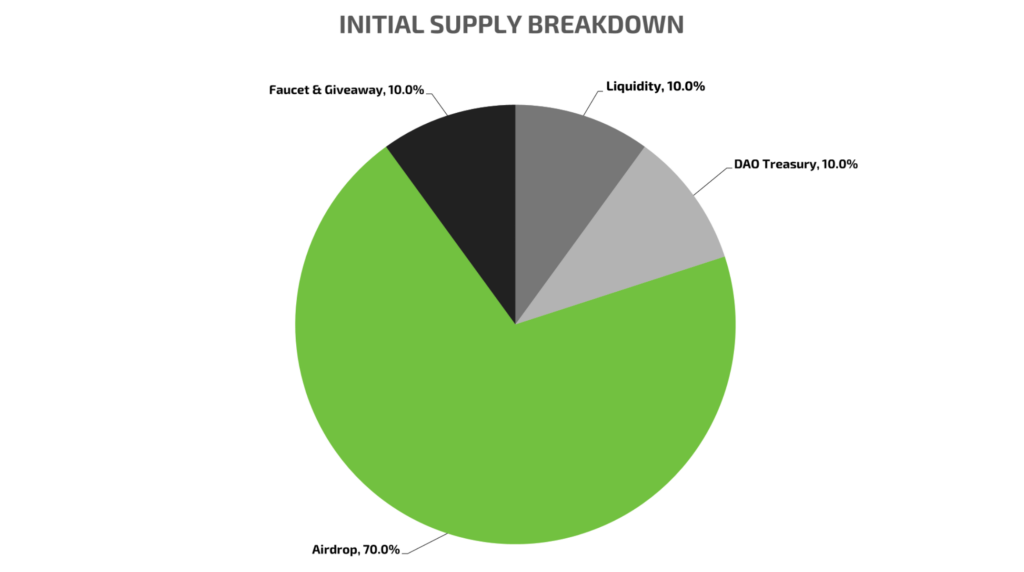 The total SAUCE supply is hard-capped and will not exceed 1 billion tokens. In addition, SaucerSwap will not use the Burn and Mint Equilibrium (BME) model
3. Features and Benefits
SaucerSwap has many attractive features that make it a great investment opportunity. 
Liquidity: SAUCE is used as an incentive for liquidity mining to compensate for inordinate losses and increase the liquidity of the protocol.
Staking: In addition, this token plays an important role. Users can receive a 0.05% fee for each swap that occurs on the protocol by stake SAUCE to the contract. By staking SAUCE, users can immediately receive a SAUCEr token in exchange for the liquidity they offer and increase their yield by staking it to the community pool.
Governance: SaucerSwap is organized as a DAO, allowing communities to create and vote on proposals to guide protocol development. This governance framework leverages the Hedera Consensus Service (HCS)-based voting and Ballot architecture. The vote is proportional to the amount of SAUCE in the user's account, and 1SAUCE token is equal to 1 vote.
4. Why SaucerSwap could be a good investment.
SaucerSwap is an interesting investment opportunity for users who want to take advantage of the DeFi model. As one of the first decentralized exchanges on the Hedera network, SaucerSwap offers a variety of features and benefits that make it a great choice for users looking to get involved in the DeFi space. On behalf of the above-mentioned features and benefits, the SaucerSwap could be a good investment. Some of these features include liquidity mining, staking, and governance via the DAO. All these features could lead to users earning good returns in the form of rewards and incentives, making it an attractive investment opportunity. Additionally, SaucerSwap can also be used to trade tokens securely and quickly, with low costs compared to centralized exchanges. For these reasons, SaucerSwap could be a great investment for DeFi enthusiasts. 
5. Conclusion
In conclusion, SaucerSwap is a promising DeFi project that has the potential to offer users high returns and incentives in exchange for providing liquidity and staking their tokens. With its native token SAUCE, SaucerSwap provides a wide range of features that could give users an edge in the DeFi space. So, for those users looking to take advantage of the DeFi model and make a good return on their investments, SaucerSwap could be an attractive option. 
Disclaimer: This article is only for educational purposes and should not be taken as investment advice. It is important to do your own research before making any investments. 
Invest in journalism that's in your best interest.
We're counting on your support to make sure the independent reporting and programs you depend on thrive. It takes all of us. Donate to the Paypervids Network, your gift to Paypervids will be used to strengthen our content and your interest. PayPal or HBAR donations accepted.
HBAR Donations
Donate to HBAR wallet address: 0.0.134666 No Memo Required.