Hedera Hashgraph (HBAR) vs Cardano (ADA)
Cardano has been hailed as the new thing in blockchain and crypto for over a year now, the blockchain platform and it's ADA token have seen mass retail adoption in less than a year. Ballooning from a small PoS blockchain to one of the giants in the blockchain world in no time. Cardano has always been considered the better blockchain and is constantly compared with Ethereum which is considered its biggest competitor, however, there's one competitor to Cardano that has been becoming a real threat for it, even a bigger threat than Ethereum and that's Hedera Hashgraph (HBAR).
In contrast Hedera Hashgraph can be labeled as a blockchain very similar to Ethereum in some way, however, in some ways it is totally distinct and unique. It takes all the functionalities of the Ethereum blockchain and creates a new and better system called Hashgraph. A Hashgraph is not similar to blockchain, it is a better version of the blockchain that provides better speed, better security, better pricing and is environmentally friendly as it does not require miners or huge amounts of power to make it work. Hashgraph is a new technology rivaling blockchain which is currently patented and only cleared for use by Hedera.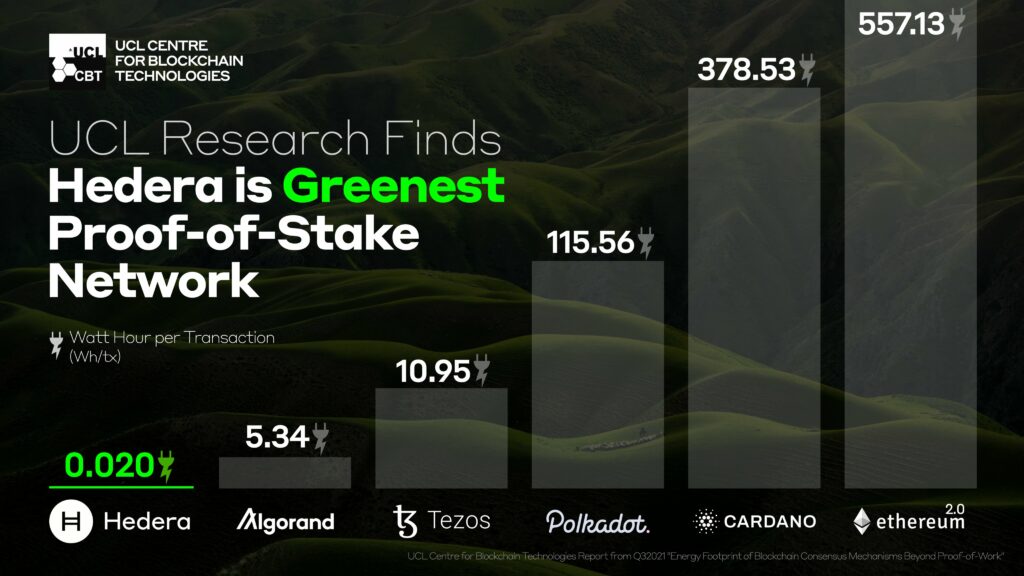 HBAR is the native token for the Hedera Hashgraph, it is currently being traded at $0.2-0.4 which is not a lot, however, it still has a ton of potential to scale up, unlike ADA which has reached a very dominant position currently and is not likely to achieve mass-enterprise adoption or further price growth. Cardano blockchain processes around 257 transactions per second which is a hefty number in the blockchain world, however, the hashgraph dwarfs it by a factor of 2000 processing upto half a million transactions per second.
Another upside of the HBAR and the Hashograph is that the system is controlled by a board of 39 members who are actual titans of industries, coming from 11 different industries they are really influential people and having them on board means that industry adoption which is considered as the next avenue for blockchain growth, Hashgraph already has a heads up in that domain than Cardano which has promised a lot of industry projects however, has not lived up to the expectations.
As HBAR is more geared towards the industries, and the enterprises it will essentially catapult it as a favorite in the retail sector as well. With a very heavy industry backing, the HBAR price will show good stability, as it will be very resistant to the bear market making it stable and secure in terms of value. The same cannot be said about any decentralized network in the world. Moreover, unlike Cardano's ADA HBAR is completely regulated by the US's Securities and Exchange Commission (SEC) which makes it one of the only regulated networks. This is a good thing for long term viability, because for a long time there has been a sword hanging over the necks of all crypto projects that someday they might get banned by the authorities and the prices will plummet. In this case this can never be the case because of the SEC licences that Hashgraph has acquired.
This content is for entertainment purposes only, you should not construe any such information or other material as investment, financial, or other advice.