Hedera Hashgraph (HBAR) Price Prediction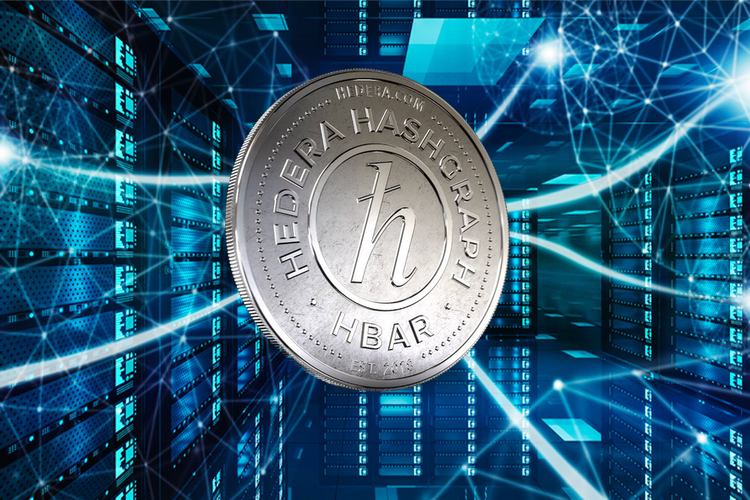 What will Hedera Hashgraph (HBAR) token be worth in the near and distant future? While it might be impossible to forecast or put a price on the future value of Hedera Hashgraph or any digital coin, a guess based on knowledge and experience can help to roughly calculate its upcoming monetary worth.
Hedera Hashgraph's anticipated price can be influenced by its supply and the market's demand, including media hype, political uncertainty, government regulation and the governance of Hedera Hashgraph itself.
My Exodus Hedera address is:

0.0.134666
What is Hedera Hashgraph (HBAR)
Hedera Hashgraph is a 3rd generation public distributed ledger that presents itself as a faster and more secure alternative to blockchain. The Hedera Hashgraph proof-of-stake public network boosts the highest-grade of security possible at blazing-fast transaction speeds. The Hedera network achieves extremely low bandwidth consumption, and subsequently, lower processing fees.
Why Hedera Hashgraph is a great future investment
Let's be honest, Bitcoin is only good for buying illegal overseas drugs, Xbox games and a Tesla—you can't even buy a cup of coffee with it. Transaction fees are ridiculously high and it will take up to 30 minutes for the business deal to complete.
Hedera Hashgraph Network Comparison
FIRST
GENERATION

SECOND
GENERATION

THIRD
GENERATION

TRANSACTIONS
PER SECOND
3+
TPS
12+
TPS
10,000+
TPS
AVERAGE
FEE
$2.99
USD
$2.89
USD
$0.0001
USD
TRANSACTION
CONFIRMATION
10-60
MINUTES
10-20
SECONDS
3-5
SECONDS
(w/finality)
It's old technology vs superior technology. The Hedera Hashgrap network will enable merchants to accept secure cryptocurrency payments at lighting speed with a 0.0001¢ cost. Bitcoin is broken technology where as Hedera Hashgraph is the future.
Hedera's governing council
Some of the world's most valuable tech companies and enterprises reside on Hedera's governing council, these include Google, IBM, Deutsche Telekom, Standard Bank Group and many other big name companies.
Across the globe, Hedera Hashgraph is providing real-world solutions and its proven success could serve as the chief support of a system with unlimited scalability and potential.
Hedera HBAR future price analysis
Hedera HBAR has seen its value rise to all-time highs within a few weeks. Bitcoin's price surge has contributed to Hedera's awareness and its value. With everyone getting hilariously rich from Bitcoin, more people are investing in other digital cryptocurrencies.
Hedera HBAR cryptocurrency prices are (at time of writing) extremely low which should be seen as a window of opportunity to get in early. Therefore, we predict its price to undergo hyperbolic growth in the short-term.
It can reasonably be expected for the cost of HBAR to rise from 0.34¢ to $4-$5 per token in the immediate future. As more big name companies adopt Hedera's superior technology, it can ensure continued rapid growth real-world applications.
Hedera Hashgraph (HBAR) Price Prediction
| YEAR | LOW FORECAST | HIGH FORECAST |
| --- | --- | --- |
| 2021 | $0.26 | $4.40 |
| 2022 | $0.90 | $18 |
| 2023 | $2.50 | $30 |
| 2024 | $8.20 | $46 |
| 2025 | $14.35 | $83 |
| 2026 | $21.53 | $110 |
| 2027 | $27.83 | $163 |
| 2028 | $46.47 | $224 |
| 2029 | $59.75 | $298 |
| 2030 | $127.92 | $436 |
This content is for entertainment purposes only, you should not construe any such information or other material as investment, financial, or other advice.

Leave a comment! What is your future price prediction of Hedera Hashgraph?