How to Build Links for New Website?
How to build links for new website refers to the way in which you create backlinks, termed hyperlinks, to a newly developed site. The purpose we build links is to improve organic search rankings so as to increase traffic to the recently established website.
Building links unquestionably works to achieve a better position in the list of results created by a search engine. Link building amplifies web traffic and helps to successfully bring about permanent recognition as an authoritative website within your niche.
But the way in which the link building strategy is implemented can have a profound effect on how or where the brand new website places in search. This report deals with how to build links for new website.
What are links
Links are defined as hyperlinks between hypertext documents or webpages. But when we speak of "build links" we are referring to creating backlinks, which are inbound or incoming hyperlinks from one website to another website.
To better understand what a link is and the concept of link building, we must first acknowledge how search engines work. Search engines are computer programs that search for items within its own database that match or correlate to keywords specified by a user.
The program looks for information within a structured set of data held in the computer and retrieves documents that best match the users query. That leads us to the question, how do search engines know which document to display first in its search result?
There are many factors used by search engines to determine placement position in search results, but the most prominent aspect are the quantity and quality of the inbound links, and probability of the links being natural or unnatural. 
Probability in link building
Search engines are programed to behave in real-world settings as opposed to one that is influenced unfairly. And since link building can manipulate one's rankings in search, the program must be modified to identify the probability to which a natural link is likely to occur in real-world settings.
In past times, a webmaster would build dozens of links to a new website and quickly rank it number one, and in order to combat this black-hat tactic, search engine engineers had to tweak the algorithm to identify those circumstances.
Engineers started factoring in the amount of traffic a site gets, the quantity of hypertext links gained in comparison to the number of URL links gained, then compares the data to real-world settings to determine probability.
For example, if a webmaster manually built 10 links to a new website, but the website hadn't yet to received web traffic, the algorithm would view this as an unfair link building scheme and penalize the new site. This brings us to the next question, how to build links to a new website so as not to get penalized?
How to build links
New websites have a slight disadvantage in terms of link bundling as compared to established sits. A brand new website lacks traffic, and you can't build links in the absence of traffic. This means a fresh website should first be promoted on social media platforms like Facebook and YouTube before links are built. 
You can start to build links to a new website once traffic starts flowing to it, but proceed slowly and be careful as to what type of links you create.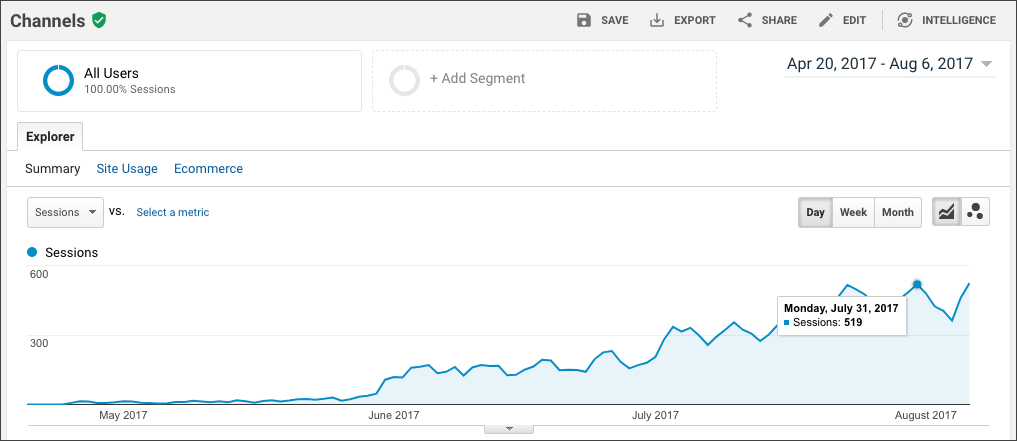 In real-world settings the odds of a natural anchor text link occurring are slim. That's because real people link to a website using the URL address, not anchor text, which is the text that appears highlighted in a hypertext link.
A recent study performed analyzed how real people link to viral content and analysis revealed that 96% of people linked to a webpage using the naked URL as compared to 6% who linked to a webpage using anchor text.
This means that in order to maintain a natural backlink profile, a ratio of 6/100 should be implemented. Meaning for every 100 links created manually, 6 should be anchor text links and 96 should be URL address links.
Link velocity
Link velocity is the rate of speed to which a website acquires links and this measurement is coded into Google's algorithm. Google's system measures the speed at which a website acquires links, amount of traffic flowing through the links, and total number of users visiting the website through other avenues.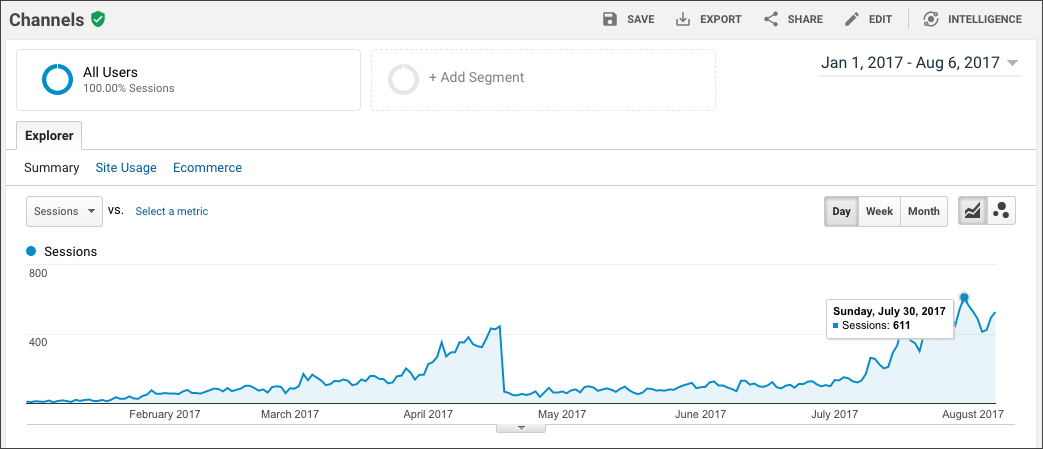 In real-world settings, it's rare for a new website to gain links outside of social media platforms, even when a site has a good amount of traffic flowing to it. So if a newly developed website starts receiving a modest or large amount of links, it could trigger an automated penalty.
Summary
Less is more in terms of building links to a website that is just beginning, so go slow and steady to win the race. Drive traffic to the new website through social media platforms first.
Once traffic starts flowing or after the new site has achieved 50 visitors per day, build 1 or 2 URL address links to the most popular pages. If traffic continues to raise after 30 days, create a few more URL links to other pages.
Continue the process until the new website has gained 16 links. Then create your first anchor text link. The anchor text backlink should be regarded as "dofollow", come from a powerful website, and point to the most important page.
Provided your target keyword isn't highly competitive, your new website should start ranking great within a short time. Just be patient, good things come to those who wait.
References
Pham, Ryan. "Buy Backlinks." Buy Backlinks, 18 Nov. 2017, https://www.buybacklinks.co/.
Wikipedia. "Web Search Engine" https://en.wikipedia.org/wiki/Web_search_engine